The Welford and Weston on Avon Memorial Hall is managed independently of Welford-on-Avon Parish Council.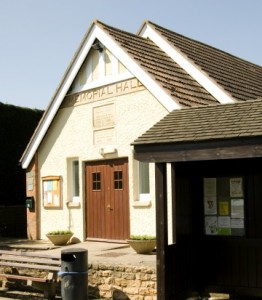 To hire the Hall please contact:
Hayley Robinson (Telephone: 01789 751377)

Facilities: Room for functions and meetings (max. 150 people) plus large kitchen and bar area.

Available Monday to Sunday from 10.00am to 01.00am the following day. Licensed for plays, films, live and recorded music and dancing.

Hire charges include lighting and heating.

Hire charges: £40 per session (min of 4 hours), £10 per hour after 4 hours. Commercial hire rates on request.

All lettings are subject to availability and are in accordance with the Terms and Conditions of hire, available in the Hall or on request. All hirers are responsible for following the Hall's Fire and Health & Safety procedures as detailed in the Hire Handbook kept in the Hall. The committee reseves the right to refuse bookings
What's on at the Memorial Hall?
Tuesday, 5th June
Friday, 28th September
Friday, 30th November
Friday, 25th January
Friday, 29th March
Friday, 12th April